---
Yes, this is going to be as nuts as you think it will be!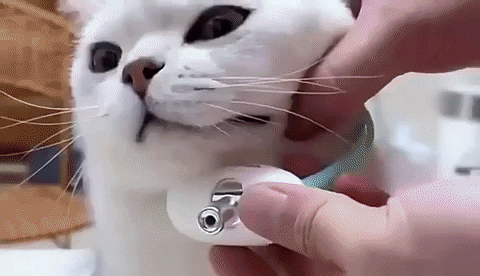 Main benefits
Great for helping your cat stay fit and lose weight
Improves the cat's mental stimulation
Helps learning 2 or more cats to play with each other and build a bond
Prevent cat's boredom when you don't have time to play
Having a good laugh watching your cat
Important!

After 15 minutes under normal working condition, the laser lamp will be automatically turned off and enter power saving mode. 1 hour and 30 minutes later, the laser will automatically turn on again.
Specifications
USB-Rechargeable battery (Cats can play for nearly 5 hours on a single charge of 1 hour.)
Made of comfortable, washable and harmless material (PC, TPU)
Adjustable size: 200-310mm
Adjustable laser angle: (41 degrees)
GET ANY 3 PRODUCTS FROM THE STORE, ONLY PAY FOR 2. OFFER VALID UNTIL 15 DECEMBER 2022. DISCOUNT APPLIES AUTOMATICALLY
Mystery Box Giveaway
Each 10th order gets a free Mystery Box worth 30$ added to the order!
Promotion valid until 31 January 2023
Great cat toy!
This toy seems like some fun entertainment for all kitties 🐈🐈‍⬛🐱
Dogs like it too!
So Tootsie is a black dachshund. She has always loved to chase lasers. Problem is we get tired of doing it for her. This works pretty good. Fits her fine. She chases it non stop. Pretty funny!
Dog liked it.
So the laser light is bright. However, it would be so much better if the way it points was adjustable. The dog absolutely loved it! Because I couldn't adjust the aim though, if she put her head down, she couldn't see it.
Great For Any Cat At Any Age
So right out of the box I thought this was a pretty cool invention. With this nifty device she controls it even though she doesn't know she does so she enjoys it so much more and for longer periods.
Great for energetic cats with lazy parents
This is a lot of fun, and also very low maintenance, just put it around your cat's neck and let them do the rest.