Give Your Dog Blissful Bathtime

It's time for your dog's bath. You've got your towels waiting, the shampoo is ready to go, and everything you need is at your fingertips… except your dog, who's hiding under the bed. This soft and comfortable silicone brush washes your pet's hair thoroughly while massaging the skin, giving your pet a bliss while it's getting cleaned.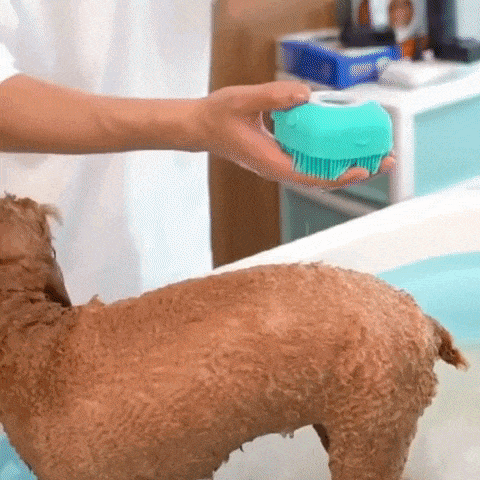 HOW TO USE?
Insert shampoo, and squeeze slightly so it can easily come out. Then use the shower brush to scrub away dirt, dead skin and loose fur. Give your dog a comfortable bath and a soothing massage at the same time!
ERGONOMIC DESIGN
The brush is designed with a refillable soap shampoo container dispenser and easy to squeeze, which will create rich foam. Special non-slip hand grip easily fits your hands.

SAFE AND DURABLE
The super-soft bristles make this brush very comfortable and suitable for pet's skin. The combination of shampoo and grooming brush can provide a quick and thorough washing and also improves the pet's blood circulation.
Grab one now while stocks last!

EACH PERSON MAY ORDER A MAXIMUM OF 10 FREE ITEMS
Mystery Box Giveaway
Each 10th order gets a free Mystery Box worth 30$ added to the order!
Promotion valid until 31 January 2023