---
The most fun scratching board!
Our scratching boards come in many shapes. Unlike other scratching boards, this organ scratching board can be folded in different styles and comes with a bell ball for many hours of entertainment!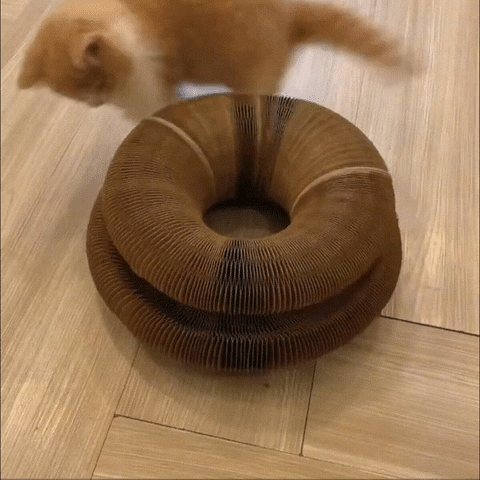 This cat board unleashes the nature of the cat, from a small kitten to an adult, and has a long wear and tear, saving you money on other scratching boards.
 Why a cat needs a scratching board
This board encourages your cat to use its sight, smell, taste, touch and hearing to stimulate natural instincts inside the house and sharpen the nails.

This product comes with free shipping
Mystery Box Giveaway
Each 10th order gets a free Mystery Box worth 30$ added to the order!
Promotion valid until 31 January 2023