---
We're giving away another 250 dog harnesses for a fraction of the cost!
Looking for a comfortable and breathable harness for your furry companion?
The harness is designed to prevent pulling during walks, and is constructed from durable and soft material that is gentle on your pet's skin. It wraps around the body of your dog and is fully adjustable to ensure a secure fit.
You can also add an extra layer of safety by printing your phone number and your dog's name on the harness, so that it's easier for the dogs to return home if they ever get lost. Not only will this harness keep your dog safe and comfortable, they'll also look forward to every walk with this comfortable and airy harness.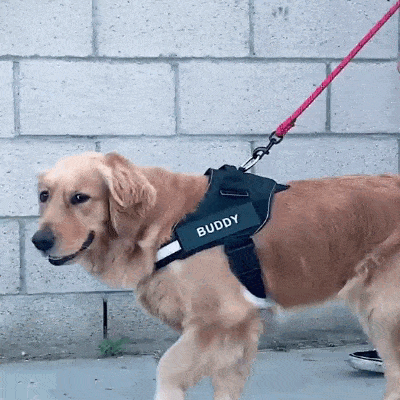 Some of the benefits:
Firstly, its composition of materials ensures that it is both comfortable and safe for your dog to wear, preventing any harm or discomfort. Additionally, the harness is designed for easy and quick fitting, taking away the hassle of struggling to put it on or adjust it. With the ability to easily tighten the straps and buckle it, the harness is lightweight and easy to keep up.
Furthermore, it is designed to fit securely and prevent choking or slipping out of the harness.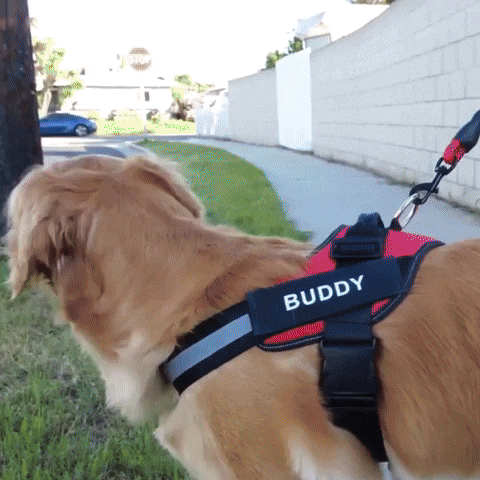 Personalize the harness with your pet's name and your phone number which can be printed on the velcro strap that you can attach to the pet harness, making it easy to identify your pet in case they get lost.
The harness is designed to be reflective and breathable, ensuring that your dog is highly visible and safe at night, as well as keeping them cool and ventilated.
Sturdy Handle: This harness has a sturdy nylon handle, making it perfect for walks, running, hiking and other activities. The handle provides greater control and support during training sessions and walks, and a steel D ring that is welded to the harness provides additional strength and security. 
Sizing Chart
SIZE
 CHEST GIRTH
APPROX WEIGHT
SUGGESTED BREED
2XS

30-36 cm




12-14 in

1-2 kg




2-5 lbs

Chihuahua
Pomeranian
XS
39-45 cm
15-18 in
3-7 kg
5-15 lbs
Maltese
Jack Russel
Yorkshire Terrier
S
45-58 cm
17-22 in
7-12 kg
14-26 lbs

French Bulldog


Beagle
Pug

M
54-67 cm
20-26 in
11-24 kg
25-52 lbs
Border Collie
Siberian Husky
English Bulldog

L
66-90 cm
25-35 in
23-38 kg
51-83 lbs
Australian Shepherd
Staffordshire Terrier
Standard Poodle
XL
71-96 cm
27-38 in
28-43 kg
62-94 lbs
Dalmatian
German Shepherd
Golden Retriever
2XL
80-120 cm
35-47 in
38-70 kg
85-176 lbs
Rottweiler


Great Dane


Tibetan Mastiff
Mystery Box Giveaway
Each 10th order gets a free Mystery Box worth 30$ added to the order!
Promotion valid until 31 January 2023